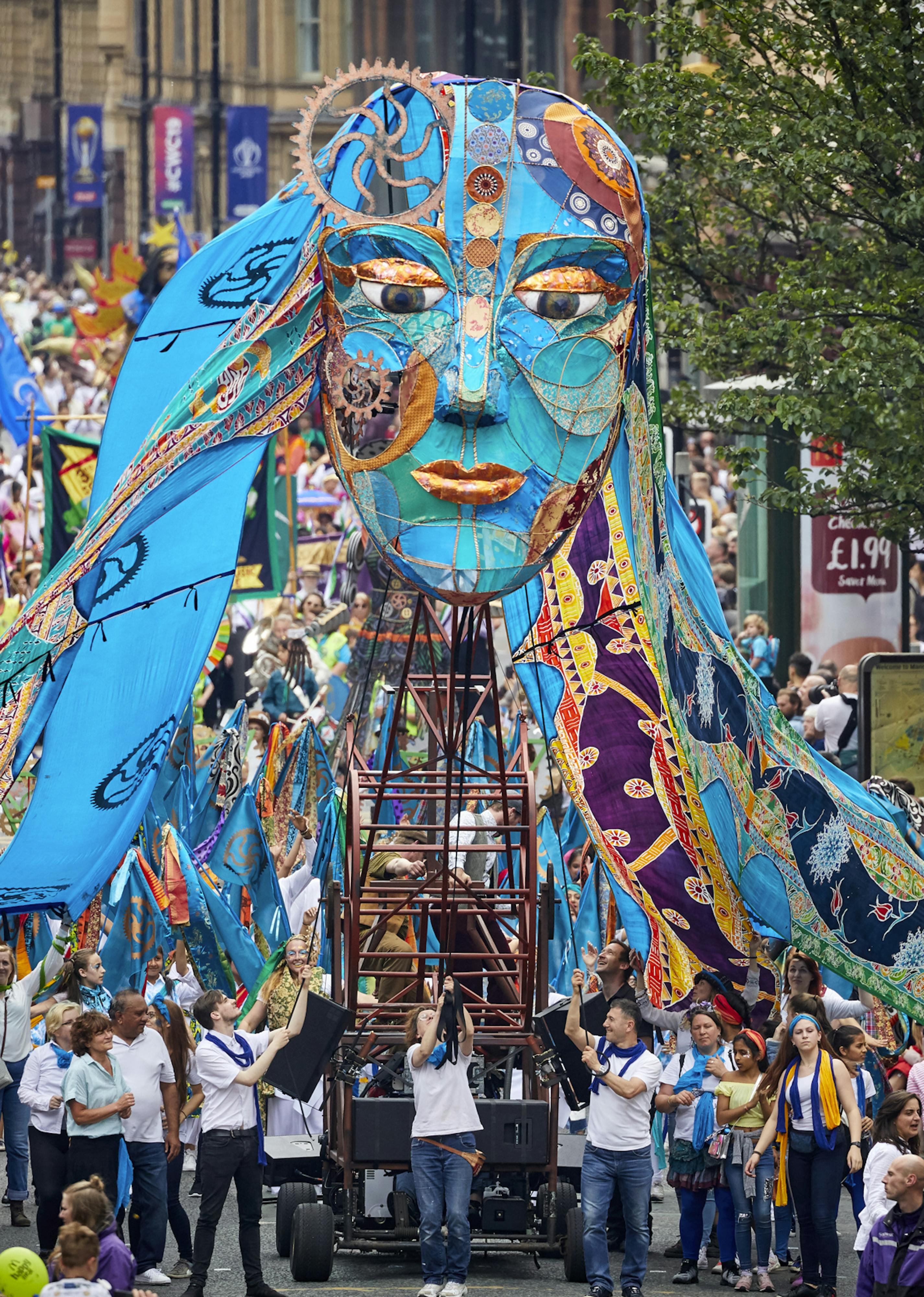 Manchester Day 2019
Manchester Day's 10th birthday
Client
Manchester City Council
Happy birthday to us! 10 out of 10 was our 2019 theme, celebrating the 10th ever Manchester Day.
We reached double digits in 2019 – and the 10th Manchester Day was another spectacular day out for the city and its people.
More than 40 community groups took part in a colourful pageant, each creating their own individual response to the theme. The scene was set by a fantastic lead piece celebrating the spirit of modern Manchester, featuring participants from every group in the parade.
Once again, Manchester Day was heavily influenced and inspired by our shared green agenda with Manchester City Council. Everything in the parade was pushed, pulled, cycled, recycled and upcycled – and the only petrol-driven vehicle was the fire engine from Greater Manchester Fire & Rescue Service. It all served to win us a 4* Creative Green award from Julie's Bicycle.
Manchester Day 2019: 10 out of 10
Celebrating our cultures
Our participants took their inspiration from a tremendous range of subjects, local stories and achievements. Manchester Splash Community Group celebrated Ethel 'Sunny' Lowry, the first woman to swim the English Channel, who trained at the city's Victoria Baths. No Eyed Theatre's section, meanwhile, gloried in our industrial heritage with a steampunk-inspired mix of cogs and wheels. 
Dozens of diverse cultural groups from across the city took part, including Anamika, the British Pakistani Cultural Association, Colibri Mexican Folkdance UK, Filipino Anglo Club, Indian Association Manchester, KYSO and the Manchester Chinese Centre. 
The parade also spotlighted an array of important voices and causes, including Manchester Young Lives, which works with disadvantaged children and young people; Manchester Festival of Nature; and Our Room (formerly the Men's Room), a creative community for male, trans and non-binary people, whose T-shirts featured the design by artist Ai WeiWei to mark the 70th anniversary of the Universal Declaration of Human Rights. 
Last but not least, the parade featured international artists from Brazil, Croatia, Egypt and Kerala, India, all of whom joined our creative WOW! Workshop at Mayfield Depot.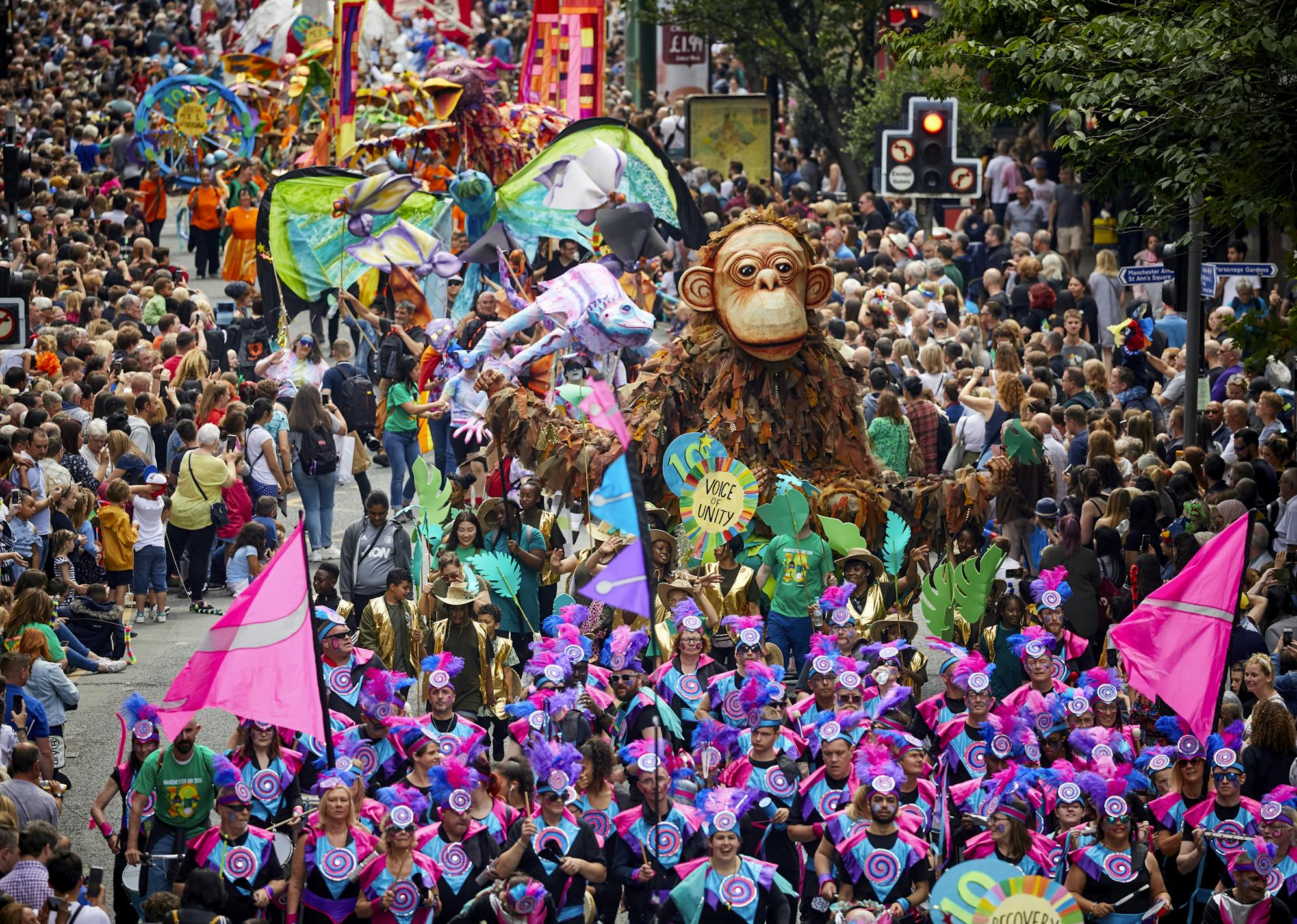 'This year's parade definitely scored 10/10 on so many levels – from community engagement and creative ambition to the wealth of ideas and imagination that brought the city to life. It's been great working with Manchester City Council over 10 years – and we're also indebted to Arts Council England for their continued investment in the ELEVATE artist development programme, which we deliver in partnership with the council.'

Liz Pugh, Creative Producer
Created by Manchester People. Commissioned by Manchester City Council. Produced by Walk the Plank.