We celebrate people and places through outdoor arts and extraordinary spectacle including  Bespoke Commissions  Community Celebrations  EU Capitals of Culture  Fire & Fireworks  Festivals & Parades  Intimate Installations
We celebrate people and places through outdoor arts and extraordinary spectacle including
Bespoke Commissions

Community Celebrations

EU Capitals of Culture

Fire & Fireworks

Festivals & Parades

Intimate Installations
We create outstanding moments of outdoor performance
Our projects
We create magical moments to wow our audiences, from spectacular fireworks displays to large scale opening ceremonies, outdoor art events, parades and so much more.
What we do
We bring stories and places to life through the creation of spectacular outdoor art performances.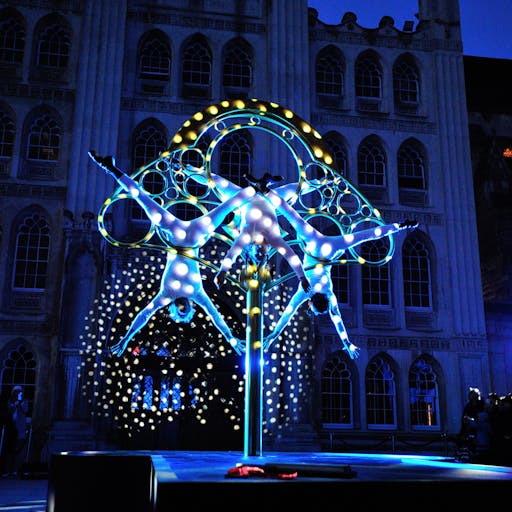 How We Do It
We work in collaboration with you, our Walk the Plank team and a huge range of artists, creatives and technical wizards to turn your ideas into a magical reality.
What Our Clients Say About Us
What Our Clients Say About Us
'It clearly was an Amazing Day and one that will live long in the memory… our local businesses really benefitted from the footfall during the day and were pleased with the way the whole event was organised. Feedback from our local politicians and senior management was also good.'

Dave Boocock, Head of Culture and Wellbeing, St Helens Borough Council, 2023
Where Are We?
Our creative HQ is Cobden Works in Salford. We have offices in Wales and Northern Ireland and we take our creativity right across the world.
Currently working at:
Beakerhead Festival, Calgary, Canada & Bodø2024 European Capital of Culture, Norway
Get in touch
Everything's possible – and anything goes.
Message us