We're proud to put sustainability at the heart of everything we do.
Sustainability is central to our work and the way we create it – crucial, non-negotiable and at the forefront of everything from planning and procurement to event delivery.
We aim to be a socially and environmentally responsible organisation, and are always looking to improve our practice when it comes to sustainable ways of working. We're committed to sustainable development, having a positive impact on both people and the Earth. We recognise that there is a global climate emergency, that we live in a world of great inequalities – and that we must all continue working and fighting for social justice.
Within our organisation, our cross-departmental Sustainability Group helps to guide our work in areas relating to sustainability and sustainable practice. And outside it, we're a founding member of the Greater Manchester Arts Sustainability Team (GMAST), and work collectively across our region to help bring about change.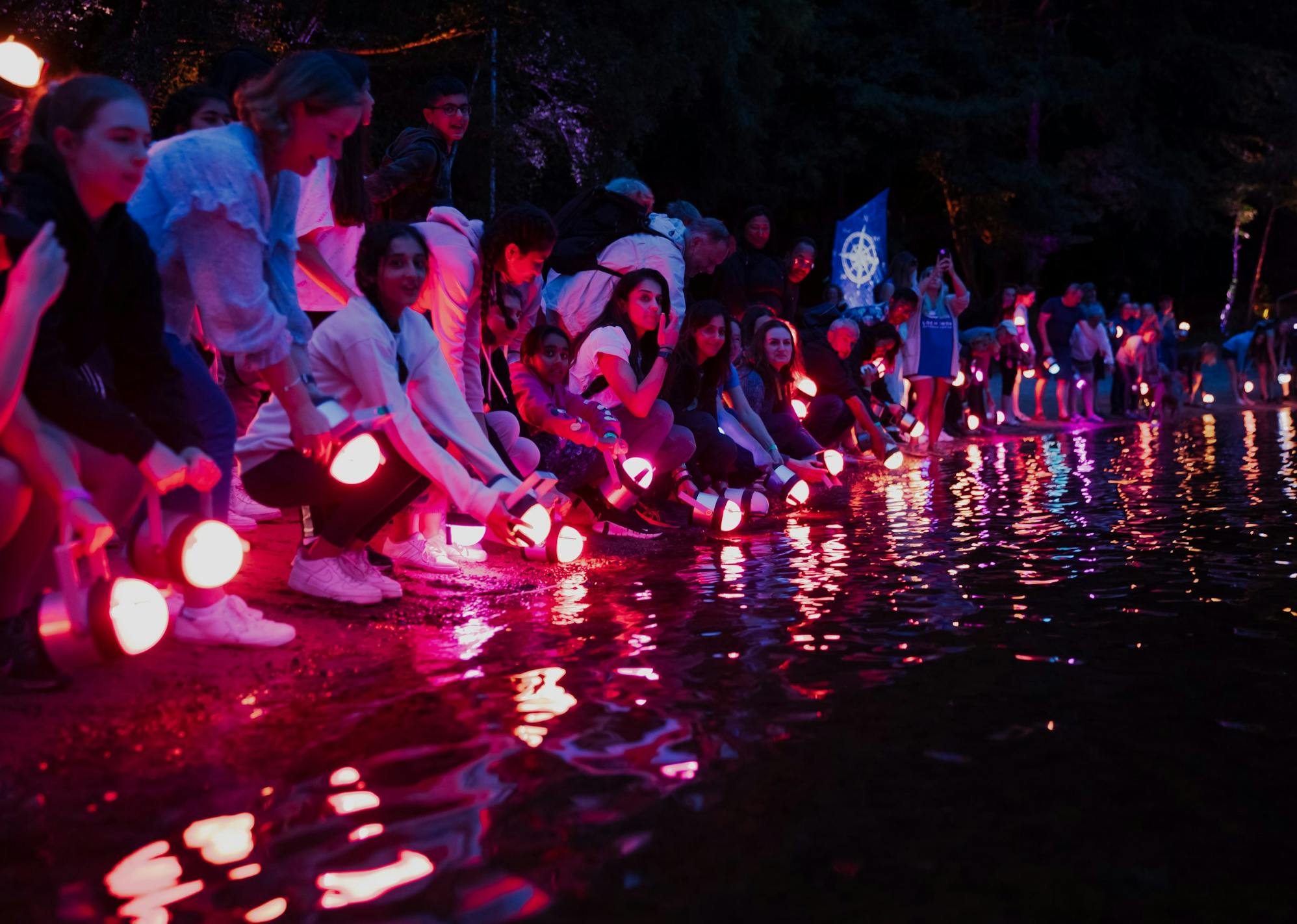 Sustainability Policy
Our Sustainability Policy explains our approach to sustainability for the benefit of staff, freelancers, clients, partners, suppliers and audiences.
Read our Sustainability Policy
Our Governing Principles
Responsibility – We acknowledge we have a responsibility to act with consideration to both people and the Earth.
Integrity – We aim to behave ethically and responsibly.
Transparency – We aim to be open about decisions and activities that affect society, the economy and the environment, and to communicate clearly, accurately and in an honest and complete manner.
Leadership – We aim to be leaders in our sector, and to develop and share knowledge and best practice.
Green Space Dark Skies Sustainability Impact Report
Green Space Dark Skies, commissioned by UNBOXED: Creativity in the UK in 2022, travelled across the UK's wild landscapes – with the aim of leaving no trace upon them. Guided by a dedicated Sustainability Manager, the project had environmental sustainability at its heart, and achieved some major sustainability successes and impressive carbon savings.
Walk the Plank insight
How did we achieve impressive carbon savings?
The project's Sustainability Impact Report contains comprehensive carbon data for the entire project, discusses the challenges we faced – and shares the learnings we gathered from the experience.
Green Production Lab
We recently partnered with Without Walls to launch the Green Production Lab. This new initiative brings together production management professionals across the Without Walls consortium and the wider outdoor arts sector to explore the challenges and opportunities for reducing the environmental impacts of outdoor festivals, events and touring productions.
Carbon Literacy Training
Our entire core team undertook carbon literacy training in 2021. As part of the legacy of Green Space Dark Skies, we're continuing to offer carbon literacy training to our freelance workforce, as well as to core staff who've joined us since our initial training.
Manchester Day
We're the proud producers of Manchester Day, a parade that's pushed, pulled, cycled and recycled – and won a 4* Creative Green award from Julie's Bicycle in 2019.
Many of Manchester Day's parade structures and costumes use recycled and/or reused materials, while others are stored and adapted for reuse each year.
Green Hosting
This website is hosted on Cloudflare which operates on one hundred percent renewable energy, and is approved by Green Web Foundation.
Subscribe to our newsletter
Get our latest news direct to your inbox