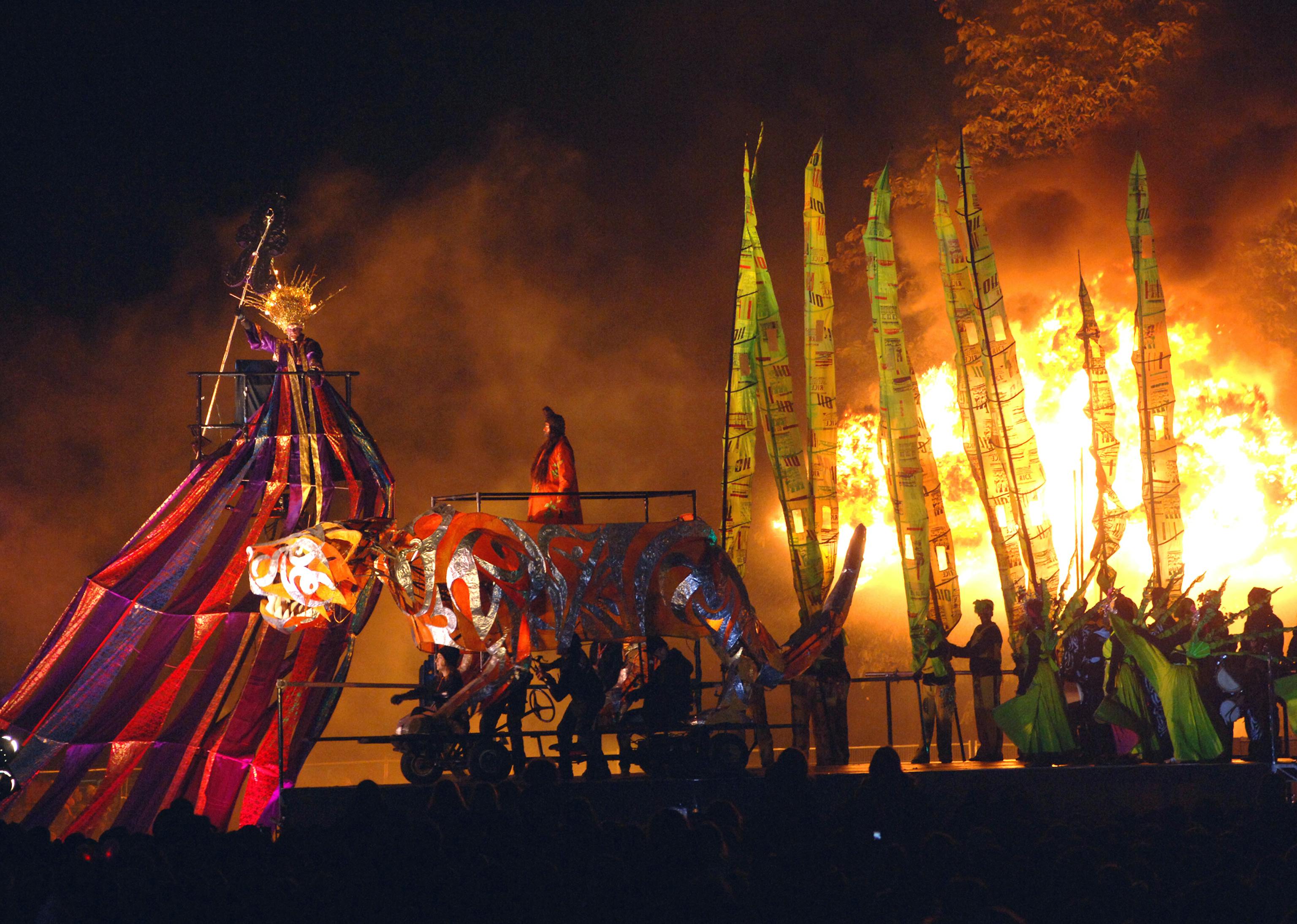 The Tiger
A fabulous addition to any outdoor event.
Our prowling, roaring, smoke-breathing Tiger is perfect for parades, processions and street performances.
Say hello to our very own Tiger, sure to thrill onlookers and delight audiences at any outdoor event.
Our Tiger is a magical creation. She breathes smoke. She roars. Her eyes light up as she prowls through the streets. And with music playing via her very own onboard PA system, she's a party on four legs.
The Tiger has been a magnificent central character in a number of Walk the Plank shows over the years. She's transported Emperors through the streets. She's carried Sita to Rama as part of Diwali celebrations across the UK. And in 2017, DJ Ritu played tunes from the top of the tiger to celebrate Milton Keynes' MK50 birthday celebrations.
Beneath the magic, The Tiger is controlled by four puppeteers, each operating one of the the Tiger's legs, and a hidden driver. She's available now for celebrations, festivals and street performances around the UK.
Walk the Plank insight
The Tiger Info Pack
You can find out more info on our prowling creation here. Share with your colleagues and partners and get in touch with us for a chat.