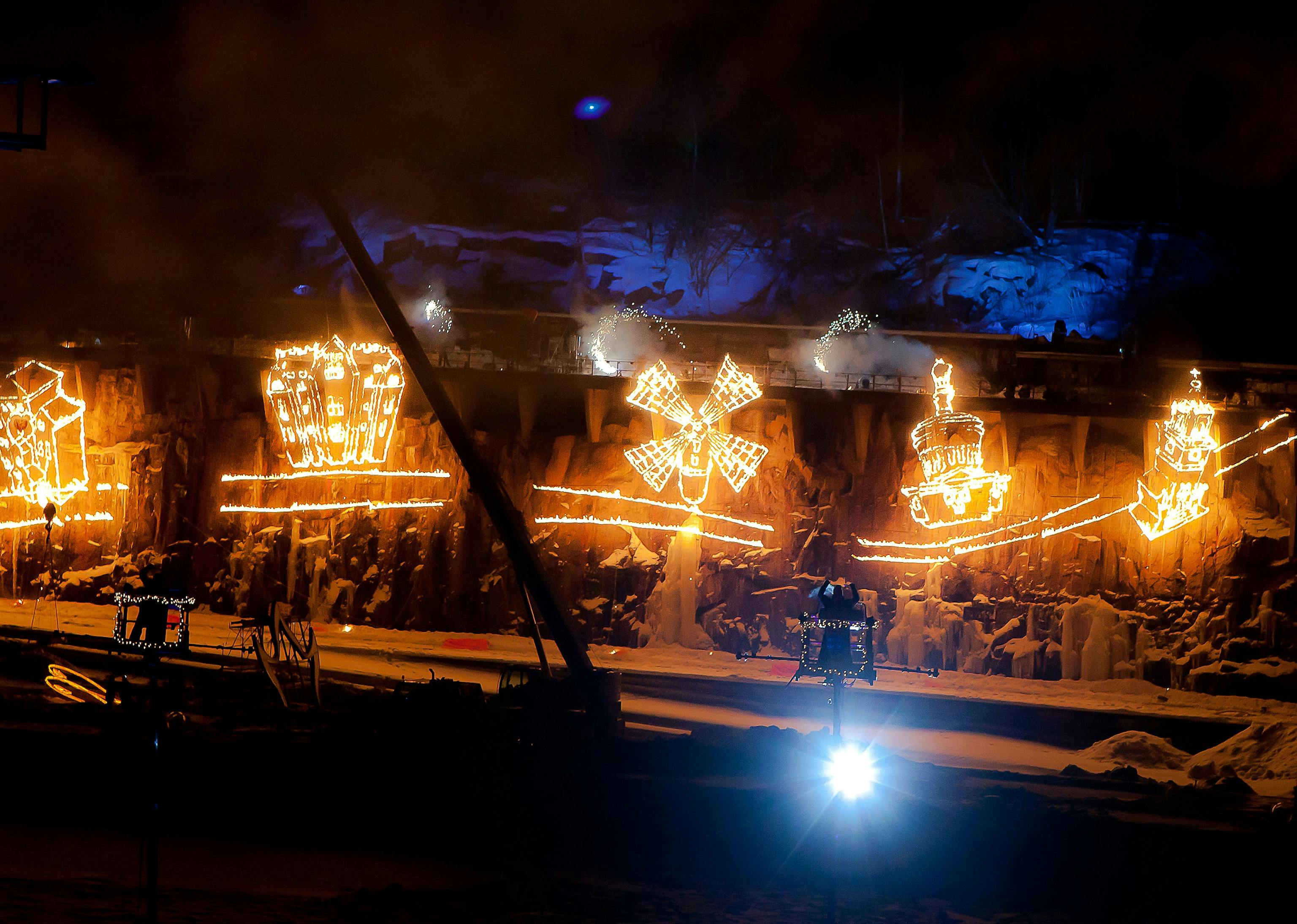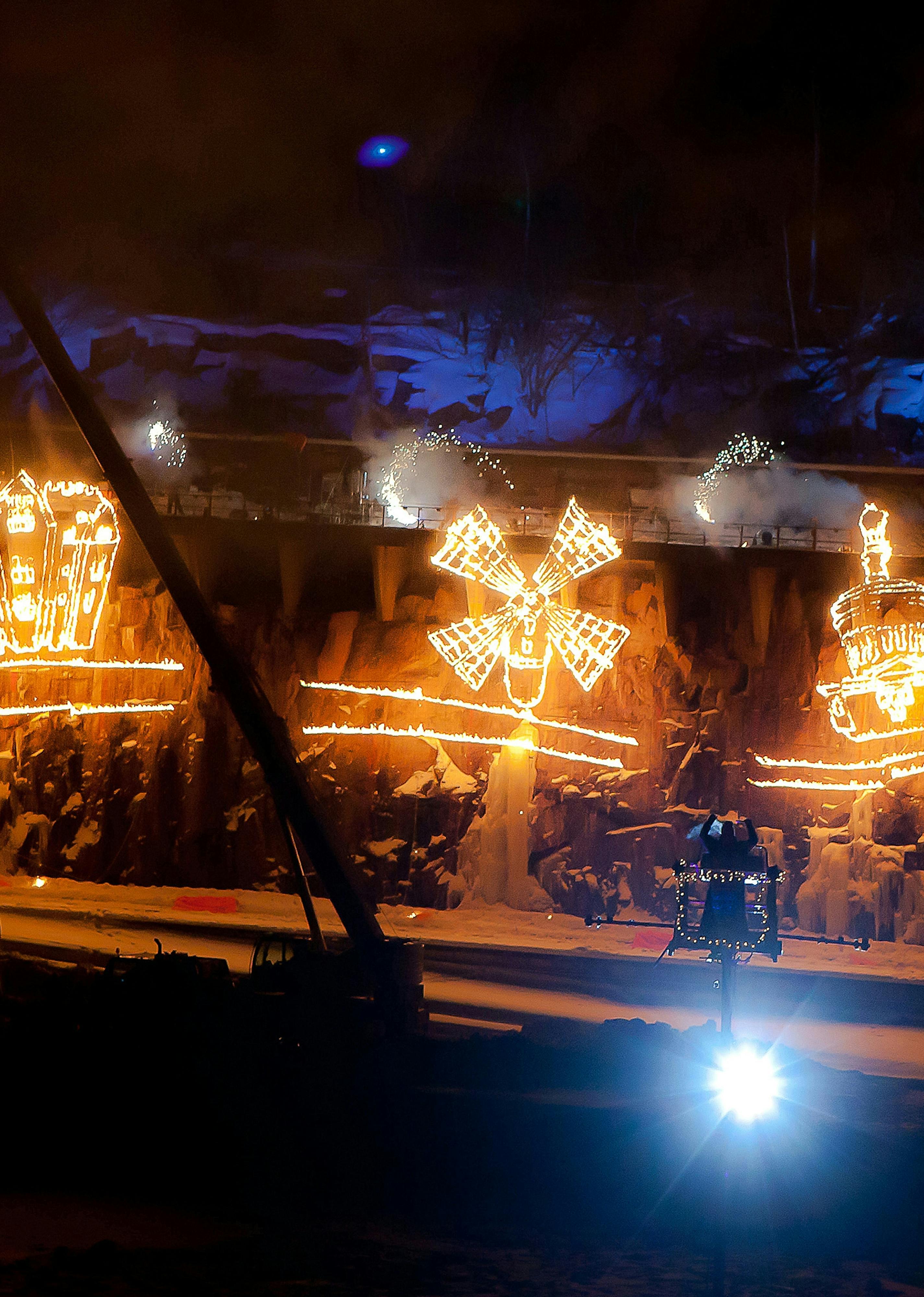 Turku 2011 European Capital of Culture
Celebrating Turku's year as European Capital of Culture
Location
Client
Turku 2011 Foundation, Turku City Council, MTV Media
We opened Turku's year as European Capital of Culture in spectacular fashion.
Our opening event for Turku 2011 was the single largest event staged in the Finnish city during its year as European Capital of Culture – and the most ambitious outdoor performance ever seen in Finland.
Directed by Mark Murphy, This Side, The Other Side was inspired by Turku's history, geography and heritage. The hour-long spectacle of music, performance and fire saw Turku's historic Wärtsilä shipyard burst into life against the atmospheric backdrop of the frozen River Aura. Some 50,000 people attended on the night, with millions more watching via live broadcast on MTV3.
The site-specific outdoor spectacle had a major participation programme at its heart – everything from a choir of 300 local ex-shipworkers to a lantern parade crafted by 2,000 schoolchildren. The theme of 'communication' brought together semaphore and morse code with cutting-edge technology, as pioneered by local firm Nokia.
This Side, The Other Side also featured circus performers, puppetry students and a specially composed soundtrack fusing Finnish choral music with minimal techno, all played out against the world's largest ever fire-drawing – leaving crowds in no doubt of the city's vibrant cultural identity.
'Turku's year has opened, and when it began, it happened with huge thunder and lightning.'

Hufvudstadsbladet (national Finnish newspaper)