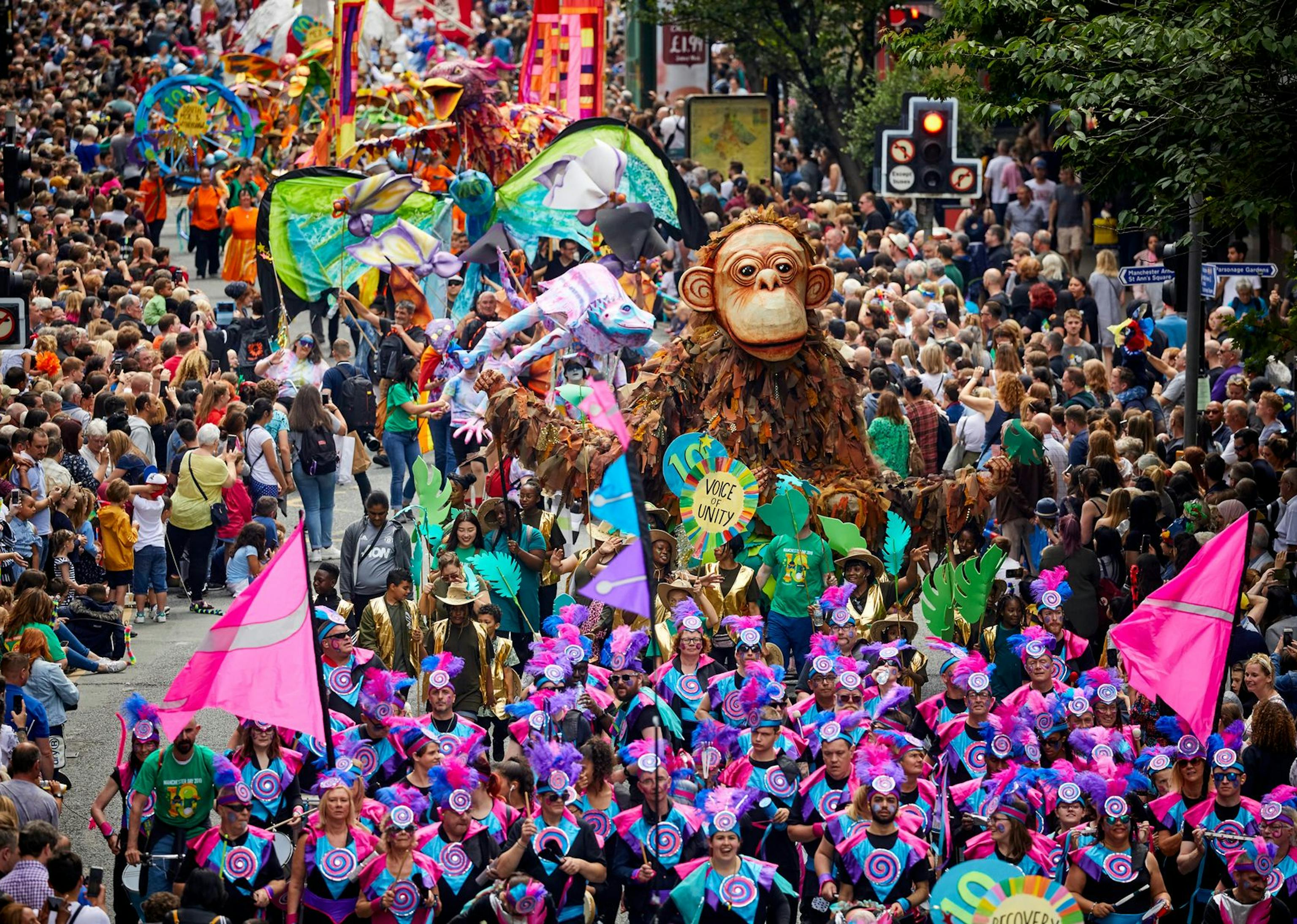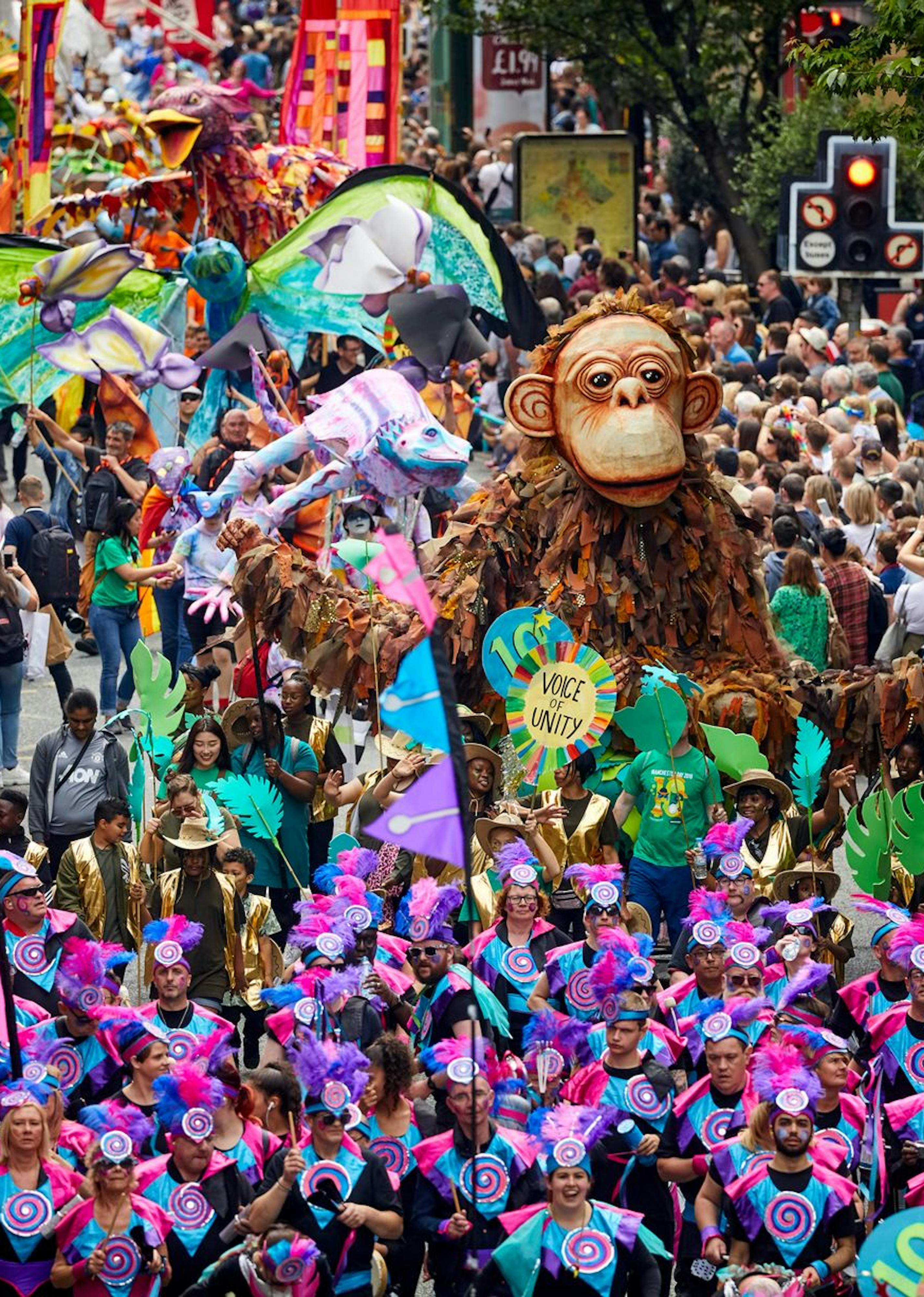 Festivals & Parades
Floats and flags, ice and fire, music and magic – no one makes a celebration quite like Walk the Plank.
We're experts at staging celebrations in public space, with sustainability at the heart of the work. Whether tied to a theme or celebrating the heritage of a town or city, our parades, processions and parties are always inclusive, inventive and unforgettable.
What we do
Parades & Carnivals
Annual Celebrations
Outdoor Performances
Marches & Processions
Festivals
Every major event we create and present is unique – borne from the places where we make them, and made with the people and communities who play a starring role on the day or night.
From one-off festivals and special celebrations to annual processions and civic parades, we have the creative inspiration and the logistical expertise to cover every base on every event. Read on to discover some of the dozens of celebrations we've made over the last three decades – and send us a note if you'd like to talk about how we can help you present something special of your own.
Read more
Festivals & Celebrations
From Diwali, the Hindu festival of lights, to the much-loved Manchester Day Parade, festivals and celebrations are where we excel.
Immense and inclusive, they show off our skill and experience at making and staging awesome spectacle or intimate installation in public space. And many are perfect examples of how we put communities at the heart of the action.
We work with partner organisations to bring a little Walk the Plank pzazz to their festivals, from Bluedot and Lost Village to Pride in Manchester and Grimsby's Festival of the Sea. But from scratch to spectacular finish, our versatile and experienced team can also lead, produce and present every aspect of a major festival ourselves – as we've shown everywhere from Hull's fabulous Freedom Festival 2013-2015 to Serious Nonsense 2023 in Knowsley.
To learn more about how we can make your festival a magical occasion, get in touch.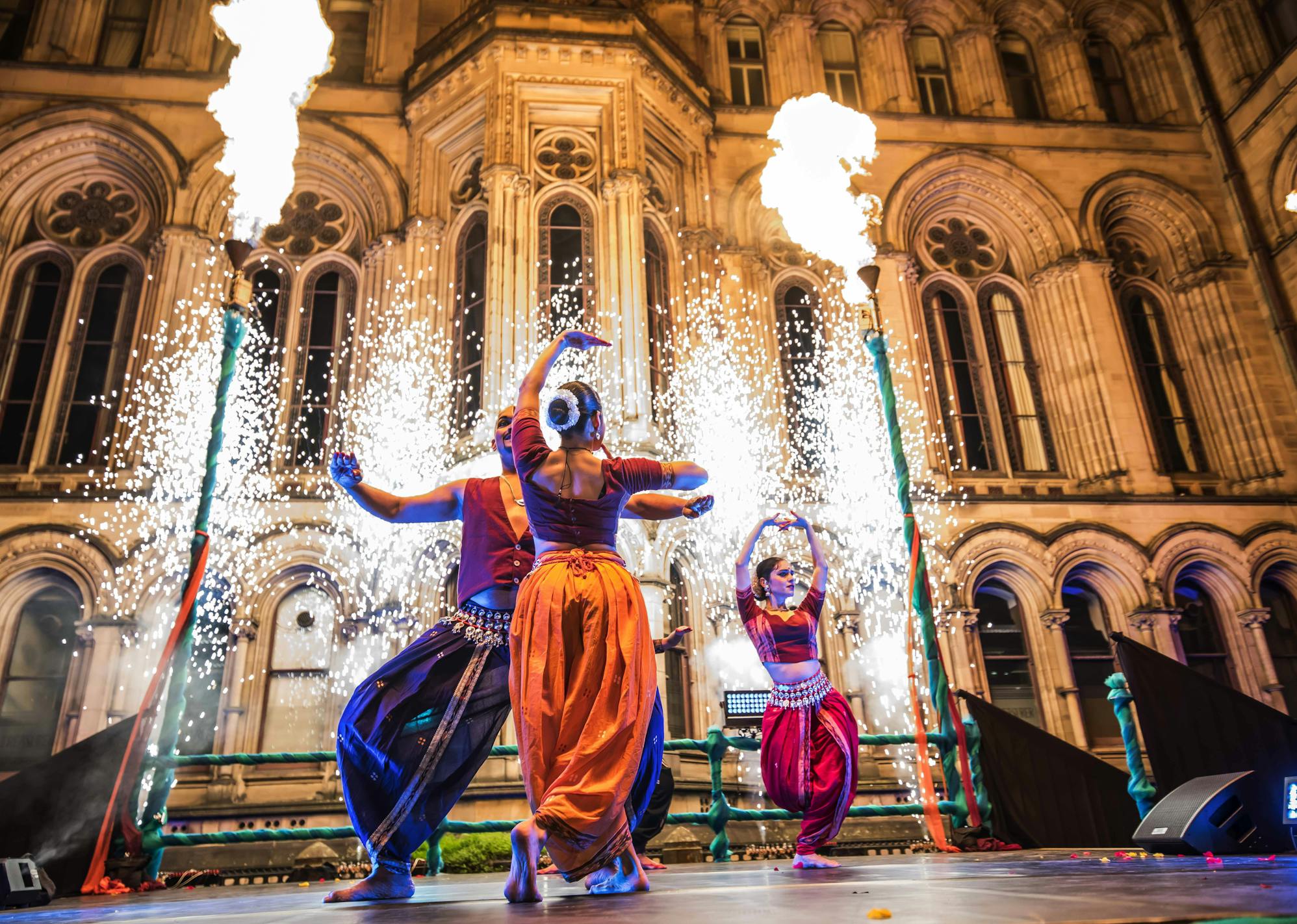 Parades & Processions
Day and night, winter and summer, our high-profile processions and parades draw thousands to the streets of towns and cities around the UK and beyond.
Our years of experience have made us the go-to organisation for anyone looking to make their own public celebration – the likes of Golau Gaeaf/Winter Light for Conwy County Borough Council, and One Amazing Day for St Helens Borough Council.
Our creativity, imagination and desire to work with local talent make every Walk the Plank parade a unique affair, rooted in the place where it happens. But we also have the logistical brains to make sure every event goes off without a hitch. And our collaborative genes mean we're delighted to work with anyone and everyone to make them happen – including local artists and the communities whose stories so often inform our work. 
In short, we're a one-stop solution for your parade needs – contact us to discuss how we can help you stage a celebration your town will never forget.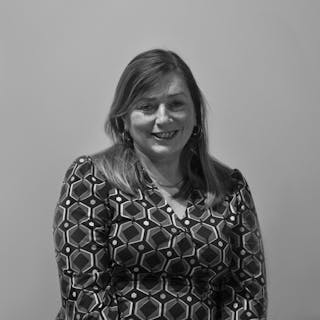 We'd love to hear from you
Everything we do starts with a conversation – so just drop us a line.
Get in touch with Liz