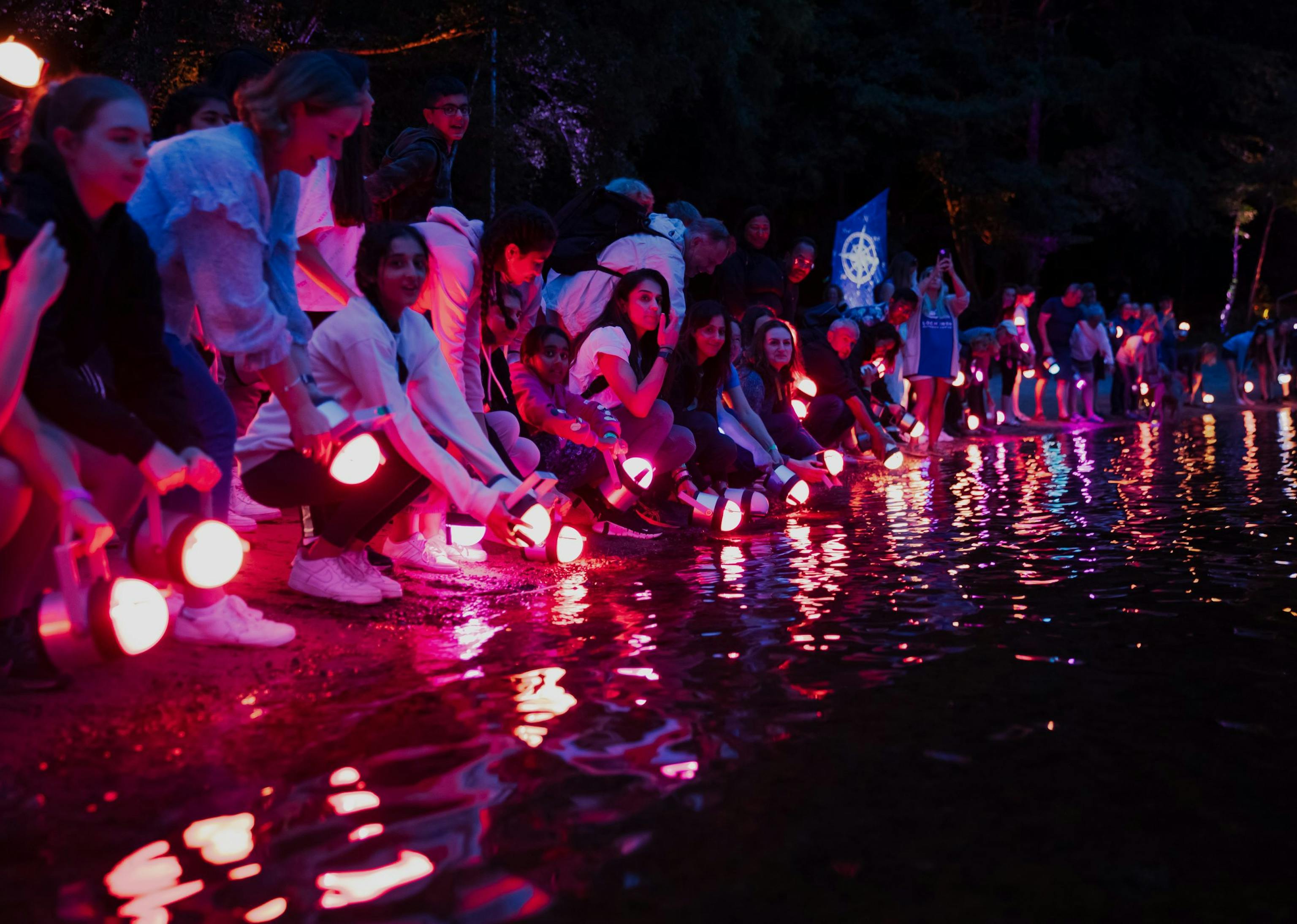 Green Space Dark Skies
This series of mass gatherings celebrated nature and our responsibility to protect it
Client
Unboxed: Creativity in the UK
Led by Walk the Plank, commissioned as part ofUNBOXED: Creativity in the UK,Green Space Dark Skies invited thousands of people to make a journey into the landscape together in April - September 2022.
Thousands of People at 20 events in Beautiful Landscapes Across the UK
For Green Space Dark Skies, thousands of people from all paths in life became Lumenators, each carried a low impact light into the landscape. Together, we experienced beautiful green spaces across the UK. Thousands of lights made patterns on mountains, lakes and moorland across England, Scotland, Wales and Northern Ireland. These lights were sensitive to the night-time environment.
Led by outdoor arts experts Walk the Plank, 20 events took place from April to September 2022. We took the nation on a journey through our National Parks and Areas of Outstanding Natural Beauty (AONBs), to a climactic closing moment across the UK that was broadcast to millions. These are places that anyone can visit, any time, for free. But we know not everybody feels welcome there. Walk the Plank invited people who don't usually experience the countryside to take part and to share their stories – before, during and after.
Visit our Green Space Dark Skies Website
Green Space Dark Skies Impact Report
We have released a sister publication to our Sustainability Impact Report - the Green Space Dark Skies Impact Report, which tells the story of our six-month journey across the UK, from inception through to delivery. Find out about the inspiration behind the project, how we worked with artists in every location, and what it meant to our Lumenators to participate in the events.
If you want to download a copy, click here.
Finale
The Finale took place in September at the four highest mountains in our four nations: Scafell Pike in England, Ben Nevis in Scotland, Yr Wyddfa/Snowdon in Wales and Slieve Donard in Northern Ireland.
Produced by Walk the Plank, and written, directed and edited by Mark Murphy with a score by Nainita Desai and special effects by SFX Director and Senior Creative Advisor Richard Babington, the Finale film follows the journey of Lumenators, carrying specially designed Geolights.
Watch our Full Finale Film